Subaru Loves to Care with The Leukemia & Lymphoma Society
In a heartwarming partnership, Bill Kolb Jr. Subaru and The Leukemia & Lymphoma Society® (LLS) have combined forces to make a tangible difference in the lives of those undergoing cancer treatment. Bill Kolb Jr. Subaru has proven to be a beacon of generosity and care, demonstrating a genuine commitment to our shared mission of creating a world free from blood cancer. Together, with the support of Montefiore Nyack, Bill Kolb Jr. Subaru has generously contributed 80 comforting blankets to the patients who are undergoing treatments, often spending long hours in the infusion center. These blankets serve as a symbol of warmth and solidarity, enveloping patients with a sense of comfort during their journey towards recovery. Recognizing the significance of easing the journey for patients, Bill Kolb Jr. Subaru has generously offered 10 patient care kits. These kits encompass essential items that enhance the comfort and well-being of patients during their hospital stays. These thoughtfully curated care kits provide not only practical support but also convey a message of care and understanding. Moreover, the outpouring of love and encouragement from Subaru customers has been truly heartening. Their heartfelt messages of hope and inspiration, collected by Bill Kolb Jr. Subaru, have been a source of comfort and strength for the patients at Montefiore Nyack. These messages remind patients that they are supported by a caring community, and that they are not alone in their battle. LLS extends its deepest gratitude to the entire Bill Kolb Jr. Subaru family for embodying the spirit of compassion and for standing by us in our commitment to eradicate blood cancer. Your dedication serves as a powerful example of what can be achieved when a community rallies together to make a difference. The impact of your support reaches far beyond the material contributions; it is a testament to the strength of human connection and the capacity for kindness. On behalf of the patients, their families, and the entire LLS community, we extend our heartfelt appreciation to Bill Kolb Jr. Subaru. Your partnership demonstrates that together, we can illuminate the path towards healing, hope, and a future free from blood cancer.
Random Acts of Kindness Day
On Friday, February 17th, Volunteers from the Nyack Homeless Project were invited to Bill Kolb Jr. Subaru. Socks are one of the most widely requested items at Homeless Shelters and Bill Kolb Jr. Subaru came through for us in a big way, donating eight boxes of socks. The picture shows team members from both Bill Kolb Jr Subaru and the Nyack Homeless Project. Talk about a coordinated effort...check out their socks! Thank you, everyone who participated.
Bill Kolb Subaru Help Surprise Wish Kid Beau Before His Wish To Go Skiing In February 2023.
On Tuesday, December 20th, 18-year-old Beau of Sloatsburg, New York in Rockland County received the surprise of a lifetime – finding out that his wish to go visit to the Doppelmeyer Facility in Utah will be coming true, led by Make-A-Wish Hudson Valley and Bill Kolb Jr. Subaru. Beau, who courageously battles a critical, life-threatening illness, was completely unaware that his wish would be revealed on Tuesday afternoon. He thought he was bringing in his Subaru for routine maintenance when in fact we worked with the family and longtime community and corporate partner, Bill Kolb Jr. Subaru, to surprise him right before the holidays. Beau was thrilled when he was given a walkaround tour of the 2023 Outback Wilderness Yeti Edition designed by Bill Kolb Jr. Senior Sales Manager, Joseph Postighone. Because of Beau's love for science and engineering, the vehicle walkaround tour was a perfect way to start his surprise wish reveal. As Joe showed Beau all the bells and whistles with the vehicle including custom Yeti-designed car logo, headrests and pinstriping – his family and Make-A-Wish staff were quietly getting ready to surprise him. At the end of the tour, when opening the trunk, Beau was presented with exciting gifts from, Pedigree Ski Shop in Bedford, NY, to help prepare Beau for his trip – including goggles, gloves, multi-functional neck tube, and ski socks. Finally, the scene was set to surprise Beau who turned around to see his family and supporters holding a sign that read "Your wish is granted" – the group included Beau's family along with Make-A-Wish staff, Subaru employees – who together, helped deliver hope and joy into Beau's life when it needed most. Because of Beau's interest in science and engineering, the tour around the vehicle foreshadows his upcoming wish experience which will include a visit to the Doppelmeyer Facility in Utah to learn more about the process of how ski lifts are engineered from design to execution. He and his family are also avid skiers, so they will get to ski while they are visiting Utah. As part of the Subaru Share the Love® Event, Nov. 17 through Jan. 3, 2023, Subaru of America will donate $250 for every new Subaru vehicle purchased or leased nationwide to the customer's choice of participating national charities, including Make-A-Wish. As a proud supporter of Make-A-Wish since 2011, Subaru is honored to support this wish for such an inspirational and resilient child. This year, multiple Make-A-Wish chapters across many Subaru retailer locations have been chosen as hometown charities, to which customers will be able to direct their support. Locally, Bill Kolb Jr. Subaru selected Make-A-Wish Hudson Valley for their hometown charity and will additionally donate $25 to the chapter for each sold or leased vehicle. "We wanted to help make this wish reveal something Beau would never forget", said, Chris Flood, General Manager of Bill Kolb Jr. Subaru. To learn more about how to join Subaru and others in making life-changing wishes possible for children with critical illnesses, visit wish.org/Subaru.
Above and Beyond
Rockland BOCES' CTEC is honored to nominate Bill Kolb Jr Subaru as the recipient of the 2022 National Disability Employment Awareness Month Award. I cannot say enough about Bill Kolb Jr Subaru and their dedication to education. They have mentored many of our students and have offered them employment. They go ABOVE AND BEYOND allowing students to come during their class time. We are truly grateful for the partnership we have in enriching our youths future.
BILL KOLB JR. SUBARU HELPS THOSE IN NEED!
The Nyack Homeless Project is a non-profit, non-sectarian group of volunteers that believes 'No One Should Be Cold or Hungry During the Cold Winter Months.' With the help of Bill Kolb Jr. Subaru the NHP donates: boxed/canned food, new warm coats, hats, gloves, socks and toiletries to over 5000 men, women, families, especially children throughout Rockland County. The NHP also feels young people should give back to their communities and offers a Youth Coordinator Program to help learn leadership through caring.
Spreading Warmth to Patients!
We have partnered with Bill Kolb Jr Subaru to spread the hope, love and warmth to patents at Montefiore Nyack. We were able to donate 80 beautiful blankets to the hospital to spread to their patients. Patients are in the infusion center for hours at a time and these blankets keep them warm as they are going through treatments. The staff at the hospital were very appreciative to be chosen for the blanket donation. Thank you Bill Kolb Jr Subaru!!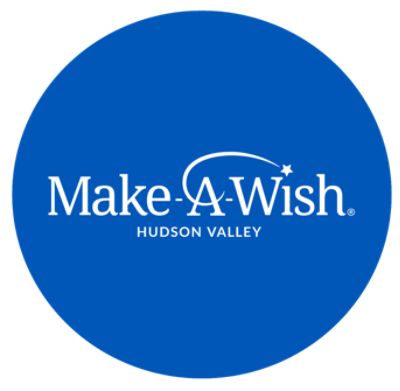 Bryan's wish to go to the MLB All-Star Game
The funds raised during the Share the Love campaign are used to help grant local wishes for kids like Bryan, 17, who wished to go to the 2022 MLB All-Star Game. Due to COVID-19, Bryan's wish was postponed for two years but his resilience never wavered, he looked forward to meeting his baseball heroes – including NY Yankee, Aaron Judge. While fighting his illness, Bryan anxiously counted down the days until his wish would come true. His wish was recently granted in Los Angeles, and he was able to experience the Futures Game, Celebrity Softball Game, the Home Run Derby, and the MLB Draft in addition to the All-Star Game itself! He had a jam-packed wish, and it wouldn't have been possible without the support of community supporters like you, our friends at Subaru.