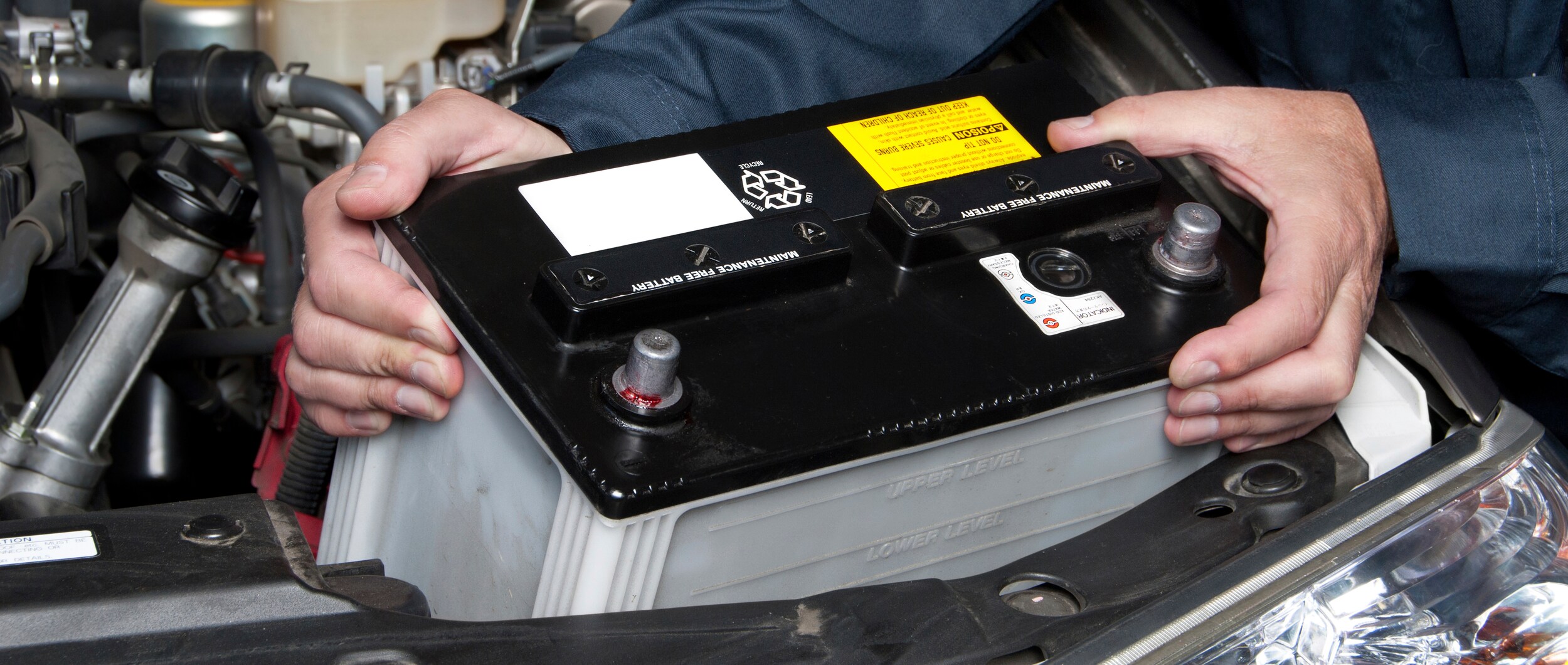 Battery Maintenance at Bill Kolb Jr. Subaru

Without a working battery, your beloved Subaru is mostly a decoration for your driveway. That's why it's so important to keep up with battery service and understand the signs that your battery might be on its way out. Here at Bill Kolb Jr. Subaru, we're ready to answer your battery questions and help you take care of all your battery needs so that you can spend more time putting your Subaru to the test on the road and less time worrying about your car not starting when you have somewhere important to be.
The Benefits of Battery Maintenance

Battery maintenance is a critical component to your vehicles health and offers immense benefits. Routine battery maintenance ensures that your new Subaru or used car is stable and provides the necessary filtering needed for your engine to run efficiently.

Pickup, Delivery, & Contact Free Battery Options
Are you in need of battery maintenance, but are concerned with leaving home? Bill Kolb Jr. Subaru encourages drivers to take advantage of our contact free pickup & delivery service. Simply contact our service center, outline your needs, and schedule pickup & delivery for all of your battery maintenance needs.

Your Battery Questions Answered!

What type of battery does my car need?
The best battery type for your car mostly depends on the kind of car you drive. Our Subaru experts will be happy to give you more details to help you find the right fit for your vehicle.
How long does it take to have my car battery replaced?
Battery replacement timing does have the potential to vary. However, it usually only takes our Subaru experts about 15 minutes to replace your battery. We can remove your old battery, replace it with a new one, and see you on your way!
How much does a new battery cost?
The cost of a new battery largely depends on the type of battery. Please feel free to get in touch with our team to find out more about new battery costs.
What is included with a battery replacement?
There are several items that are included with battery replacement. When you schedule battery service at our Subaru service center in Orangeburg, you can count on us to remove your old battery, install a new one, and run tests to ensure that your new battery operates as it should.
Do you offer service specials on batteries?
Yes! We're delighted to offer a rotating selection of specials wherein you can often find amazing deals on batteries and battery service near New City and Spring Valley.
Are you looking for battery maintenance services?

You can find battery maintenance services right here at our dealership. We're proud to offer expert Subaru service that is convenient and confidence-inspiring, so please don't hesitate to reach out to our team serving Suffern and Nyack for an appointment.