How to Trade In My Car

Ready to give your driveway a makeover? Your driving companion should match your style and needs, so if your current car doesn't fit you like it used to, we can help. Here at Bill Kolb Subaru, our dealership serving Orangeburg, Blauvelt, and Piermont, New York, you can trade-in your car and find something new.
Many customers come to us wondering, "how to trade in my car." That's why we've created this overview of the trade-in process to help customers like you. Keep reading to learn more before your visit!
The Benefits of Trading In
Your daily driver served you well, but now it's time for a change. If you're looking to upgrade your model, trading in could be a great option for you.
By selling your car to the dealership, you can get a firm estimate of your car's worth based on its condition and current market value. You can then use this offer towards the purchase of your next model. It's a win-win: You drive off in a vehicle you love, and your old vehicle gets to go off to a new home.
Another benefit of trading in is that the dealership will handle the details. With work, family, and friends, you'd rather be having fun than selling your car yourself. When you trade, the dealership will handle advertising and finding a buyer, saving you time and effort.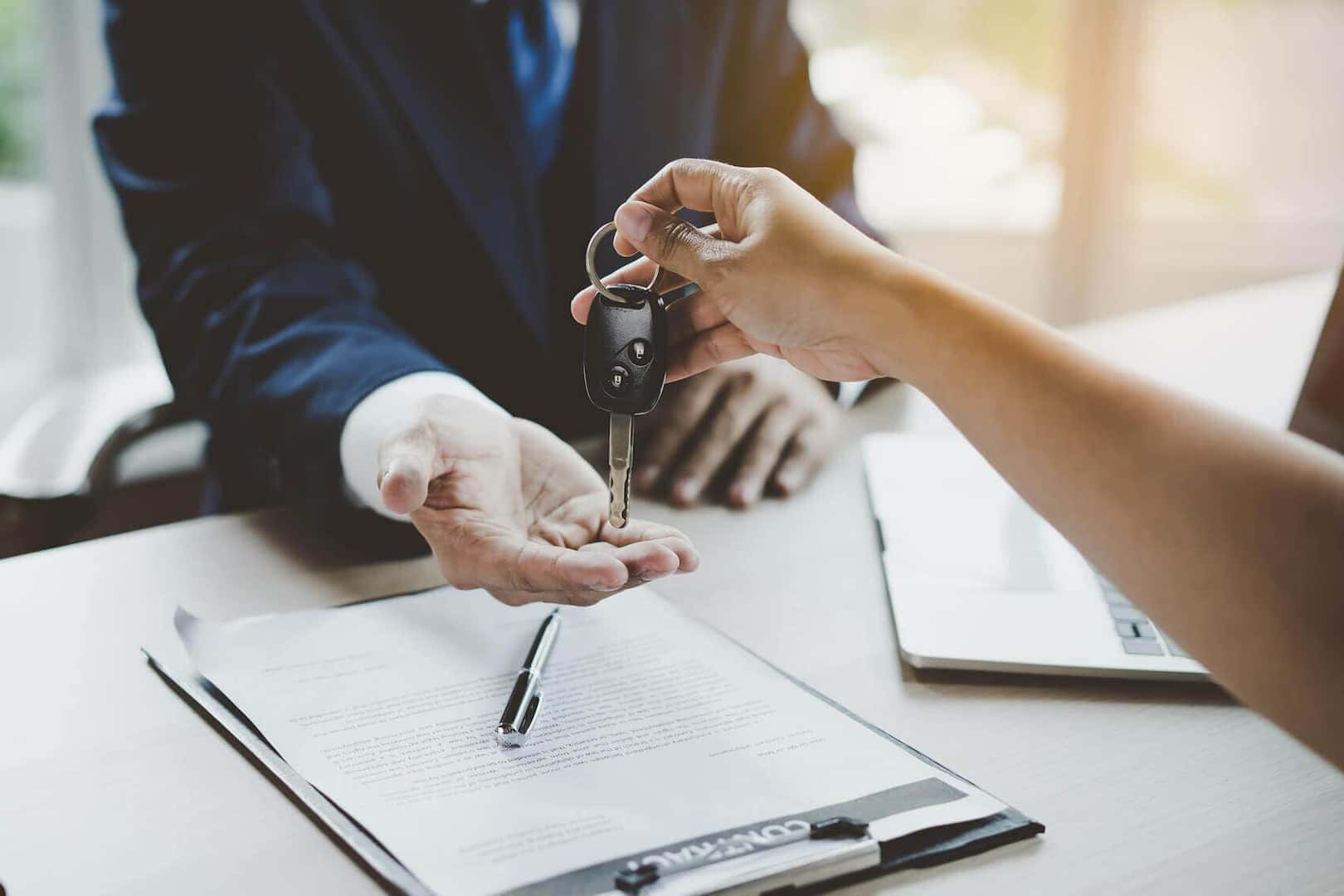 Find Your Trade-in Value With Our Online Tool
Have you wondered, "how to trade in my car?" Now that you know more about the process, you might be excited to begin. Our dealership makes it simple to calculate your car's trade-in value from the comfort of home with our online tool. If you're ready to make a positive change in your driving life, you can get started now.
It takes as little as five minutes to find your car's value. Tell us a little about your car, such as:
With your smartphone, you can scan your VIN barcode, an identifying number unique to your vehicle. This number can typically be found inside the driver's side door or the corner of the dashboard. You can also find this number on your vehicle's title and type it into our tool.
Afterward, answer a few questions and use your amateur photography skills to snap a few quick pics of your car. Once we go over your vehicle's information, we'll contact you with a firm offer at no cost to you. Schedule an appointment for an inspection, and once we confirm your car's condition, the offer is yours!
Then, you can shop around our dealership to find your next driving companion that same day. It's easy to trade in your car at a time that works for your schedule.
Browse Our Inventory to Find Your Next Ride

Are you hoping to expand your family and need a larger vehicle? Do you want a good-looking car reflecting your style or a model with more modern technology features? Maybe you and your partner love going camping, hiking, or rock climbing, and you want a ride to go off-road. After your trade-in, you can have fun exploring our inventory.
We have many options for your next on-road friend. Our dealership offers popular Subaru models, including:
Subaru Ascent
Subaru Crosstrek
Subaru Legacy
Subaru Outback
And other models
You can start searching for your ideal match in-person or online today.
Trade Your Car With Our Dealership Today!
Your vehicle should be fun and functional. If you've been wondering, "how to trade in my car," it's easy to make a change with Bill Kolb Subaru. Drivers near Orangeburg, Blauvelt, and Piermont, NY, can find their buying power today with our trade-in tool. Then, visit our dealership to claim your offer and find your next car.
Ready for a new beginning with a new Subaru? Value your trade online today and contact us with any questions!